The Blessings of Life
It was a brisk winter morning before the glistening sun rose above the freezing cold ground of Northeast Ohio. Author Ken Melendez awoke from his Coil writing slumber to reflect and ponder events that have occurred over the last number of weeks.
Here he is to tell us more...
Greetings friends, family, and others who don't fit those two categories. It is I, sir Kenneth the 3rd of Camelot with a life update as of late regarding myself and my precious family. Some of you may have been wondering where I have been. I've been around doing 'grown-up' things... aka being a responsible adult helping to get our ducks in a row.
God is performing his work right now and the results are brilliantly unfolding right before my wife and I's eyes. Turns out that the home we have been renting for close to five years is now the home we are about to close on in a couple weeks.
The landlords that currently own the home are moving and decided to offer the property to us first. After days of thought and prayer, we took them up on the offer and will be official home owners as of February 26th.
To have our own home to raise our kids in is a huge blessing to say the least. Starting in March, we are going to transform the property from a duplex into a single family layout by knocking out the wall that divides the upstairs from the downstairs. We are also remodeling the kitchen and tearing down the wall between the two attached garages.
Who knew that the home we have been trying to move away from for the past couple years is the home we are going to end up owning? God knew and we have been trusting him while he has been working things out through this whole process.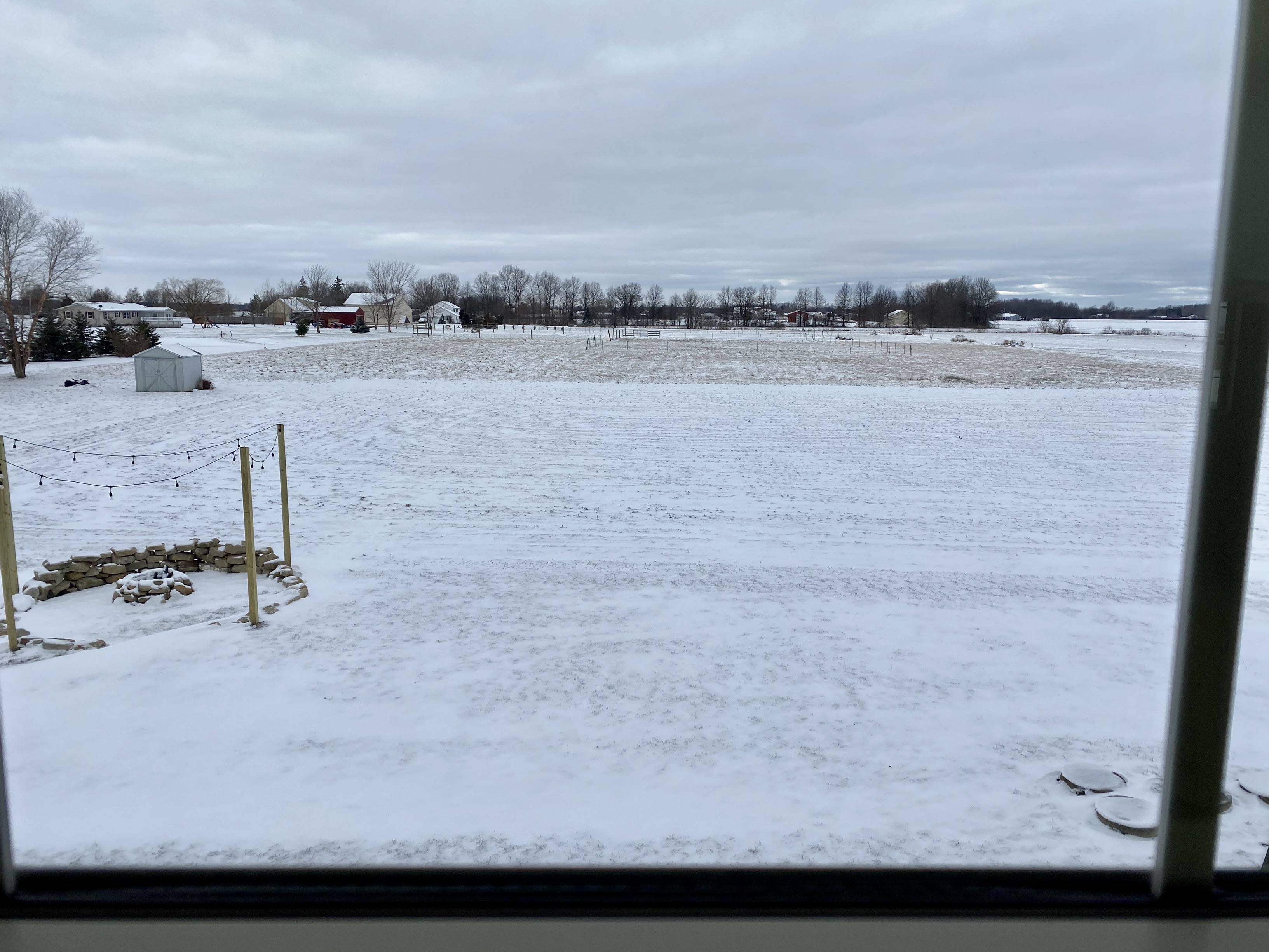 Throughout the years, we have always told people that we want 3-4 children. Well, sure enough, that seems to be happening. Yes, you heard right... we are pregnant with our 4th child due in September. Do we know the sex yet? No, but soon.
Our oldest son wants a sister. I think it would be neat to have a girl. Sarrah feels a lot different this pregnancy and her nausea is much worse than with the previous three. Time will tell. I am excited to find out as we are blessed either way.
On the job front, I am loving my position as the Inventory Control Supervisor for an agricultural services distribution center here in Ohio. The hours are consistent, and the work is rewarding. I officially received my pay raise for it and am on track for another one later this year.
I am most likely buying a truck. Not just any truck. It is a 1981 Ford F150 with only 86,000 miles on it. Yeah, I know, it's crazy awesome. I should be test driving it within a month or two. If I like it, I am going to buy it to haul materials to fix up the house.
My transformation into full-on cowboy is underway. It all started last year when I started my new job and first began listening to country music. Ever since, I have been diving into the western/southern culture and enjoy all things that have to do with the wild west and/or cowboy/country life.
The outdoors has become a new passion of mine as I can't get enough of God's beautiful creation. The sunrise, the crisp air, the white clouds, the birds chirping, fresh cut grass, open fields, green trees, the sunset during a bonfire. It's all so surreal as one takes the time to soak it all in and appreciate the free wonders of life.
Axe throwing... One of the greatest activities on the planet. I joined a local league and have been going every Sunday since early January. My throwing partner and I recently got sponsored to compete in a regional competition. Such an incredible experience and more fun than I've had in a while.
Crypto is going strong as of late. Of course, if you are a retail investor like me, then you hear yourself continually say, "Man, I wish I had more of that coin" (even though you already have thousands of them lol).
When the market takes off in a major way, I want to purchase a 50-acre ranch and invite my family and friends from all over the country to come hang with us. I'm talkin' grillin', 4-wheelin', axe throwin', huntin', and just chillin' on the back porch drinkin' beer and enjoying the scenery.
Last but not least, I am looking forward to spring and warmer weather. I know it's coming soon and just in time to start fixing up our home. May is my birthday month and plan on throwing a get together at our home. I would like the remodel to be completed by then if possible.
2021 is underway and I can't wait to see what God has in store next. I will be pretty busy getting the home situated, but I intend on setting aside time to write since I enjoy creating and because others gain varying insight from the words contained in each article.
Life is full of surprises. Embrace them and have faith in the unseen.
Today...
Continue reading with a Coil membership.