JAX to NYP
Took an 18-hour train ride home from Jacksonville, FL to New York after some time in the snow out west and a friend's wedding down south.
Usually I'll work, write, or read on a long trip like this, but this time I just put on some music and watched the swamps, small towns, and Spanish moss-covered oaks pass me by. I took some pictures out the dirt-covered window of my sleeping car room. I gladly helped the lady across the hall connect to the wifi (she asked because "All young people know how to do it").
After a nice dinner in the dining car, I sipped a beer that I'd packed, and eventually climbed into my top bunk, comforted by a bedside net that would catch me if the train ever tried to roll me off.
In the morning, the gentle swaying that had rocked me to sleep had somehow ceased, and the long stillness woke me. We were stopped south of Richmond, VA as the engineer hit their 12-hour driving limit, and we waited for a new one to come on board.
The lady across the hall asked our car attendant, Sonny, how late we'd be getting into Philadelphia — her husband would be waiting there. I poured some coffee from a pot at the end of the car, and watched the sun peek out over the hills from back in my room.
We eventually lurched forward, coasting into the Richmond station. I stepped off to stretch and get some air. Birds were chirping from rafters above the platform; it was warmer than I expected.
Embarking again, I went to the dining car for breakfast — an omelette, muffin, yogurt, and orange juice. The server echoed my feelings about sleeping better on a moving train. Outside the window, marsh slowly turned into concrete and commuter train stations; the suburbs I grew up in; the towns I used to drive to.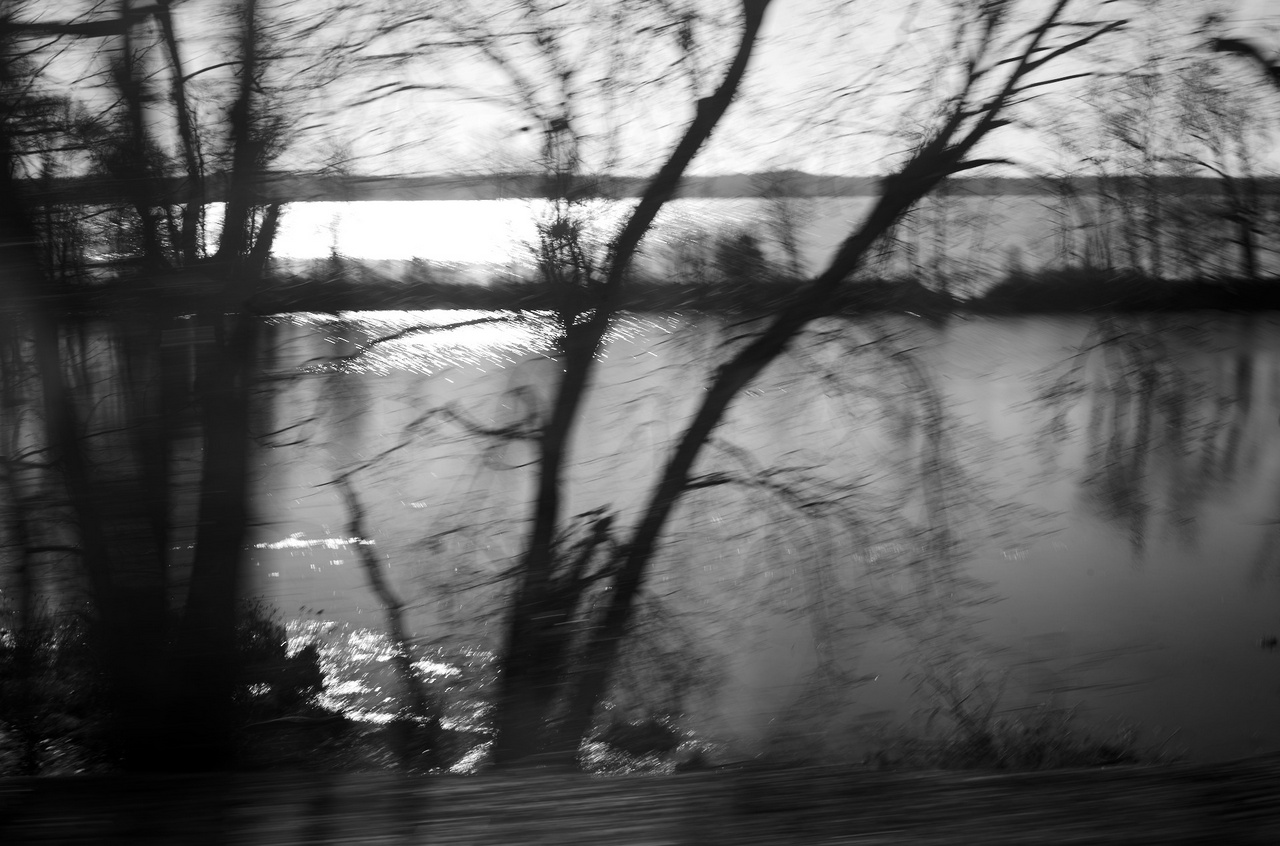 Past DC, the world sped by faster after they had swapped our diesel engine for electric. It was smoother now, on some of this country's only "higher-speed rail" tracks — we were going 108 mph.
It was nice to end a long trip this way, with a 1,000-mile interlude of calm. When I stepped off and into the crowds of midtown Manhattan, the calm stayed. Cars revved and honked, someone yelled, and a pigeon asked me for food. It was good to be home.
Shot on a Leica M10 Monochrom.