New website!
I wrote website in Flutter to learn how to use Flutter web.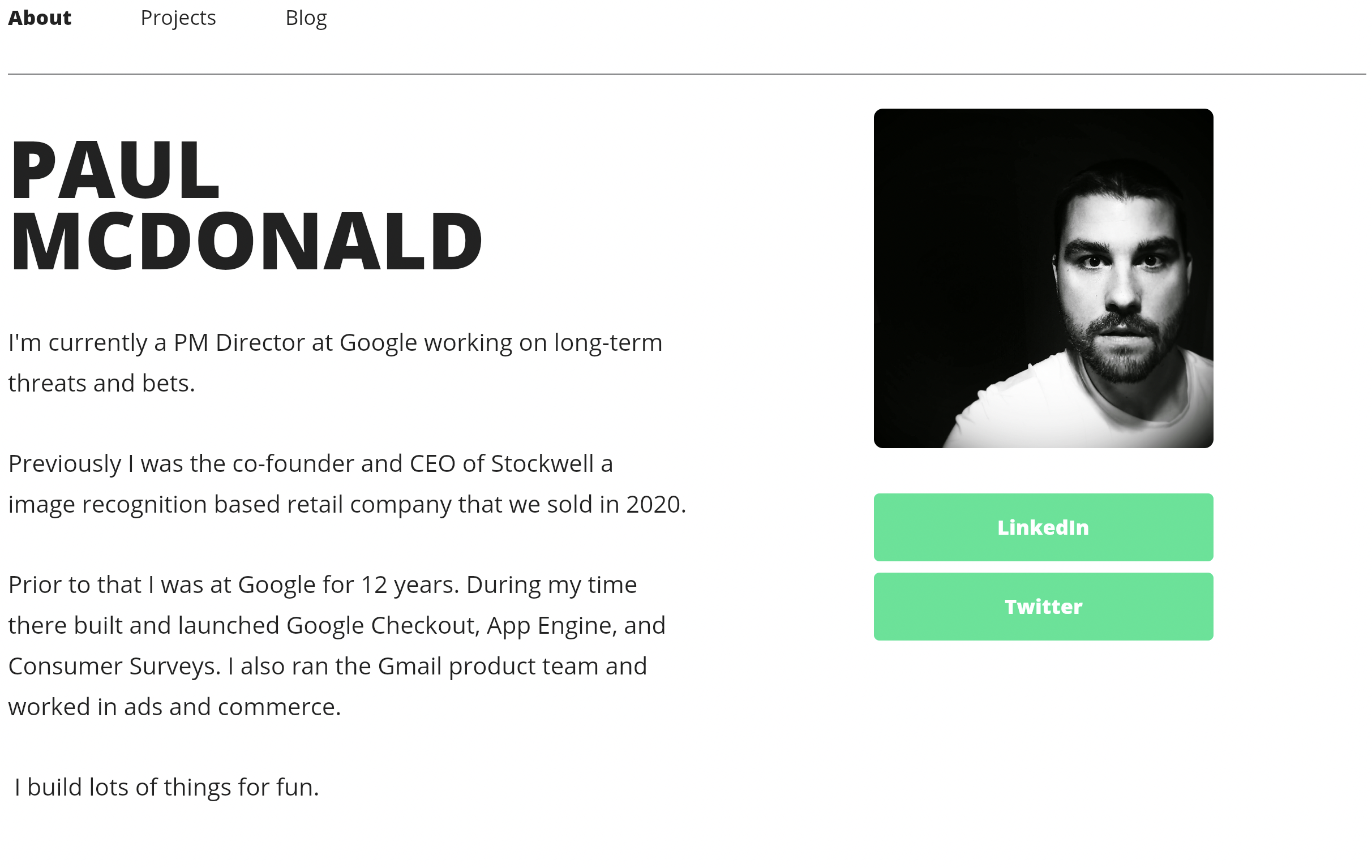 Good things about Flutter Web
Reuses all the same widgets, state management, services, etc that you are use to building apps with.
Very few new things to learn (just how to build and serve)
Nice responsive design options with responsive_builder
Annoying things about Flutter Web
All the things you take for granted when building a website have to be implemented (links, scrolling, serving images, etc…)
It sort of hard to serve an image hosted on another domain.
Spent some time/effort trying to figure out how to serve assets and templates from a Flask app running on Google Cloud Run. None of the images were showing up and everything is obfuscated in the source when viewing in the Chrome's inspector. Eventually I figured out that the assets in my asset folder were copying into a another 'asset' directory So instead of paulmcdonald.fun/assets/images/paul.png they were at paulmcdonald.fun/assets/assets/images/paul.png. Argggrhh! Anyway, I just copied them up a level and everything worked.
Route transitions that make sense in an app don't really make as much sense on the web.
There's not much content on there now but hoping to fill it up with fun things.