Our first day with Sharky!
Hi everyone, please meet Sharky!
Yesterday he was playing it hard to get, but soon he fell in love with Geva's smile (who didn't?) and now Sharky the camper van travels with us in France. We were supposed to take Sharky on Friday night, just before Xmas dinner. We actually arrived at La Hulpe (the fuck?), and François, Sharky's father, gave us the grand tour, explaining everything we should know about this sweet baby vehicle – but…. We didn't manage to wire the deposit from our bank due to technical issues, so sadly we came back to Brussels empty-handed. 🙊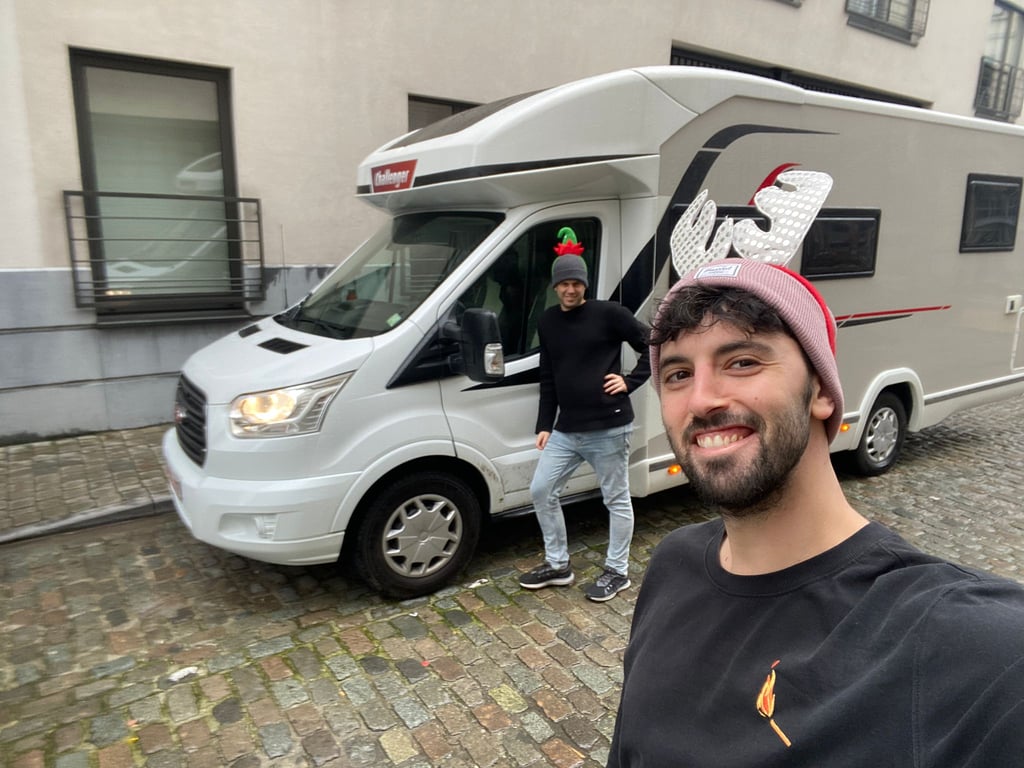 But don't you worry! At 09:00 am, Yair picked up Sharky (early wake up did we say?!). We quickly packed him with tons of goods, two pairs of mountain bikes and hit the road. Today's playlist for those interested.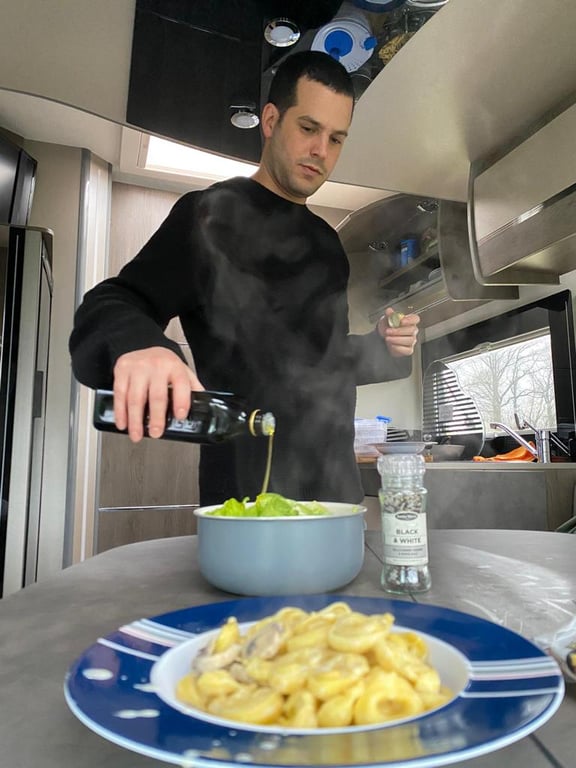 We were mainly driving today. But we had some nice Italian-hand-made Tortellini (!) in front of an amazing view (it was 2 min aside from the highway. But hey, you bought it!).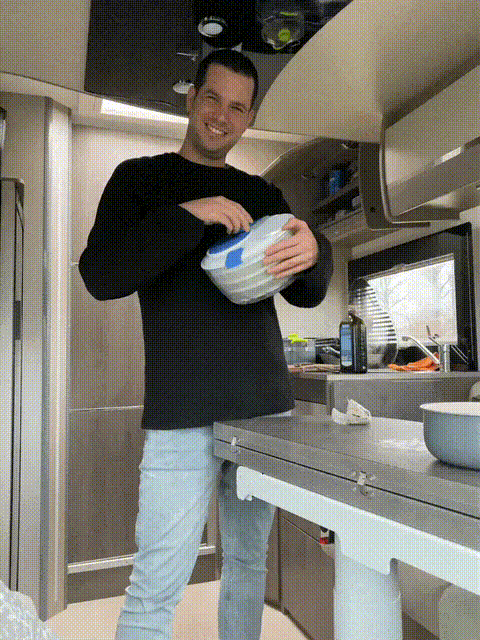 Sharky is equipped with everything you can imagine, but now it's time for bed! This is the random place where we parked for the night… 'till tomorrow!