Two books on Asia, ICT female:male worker ratio in the EU and digital sovereignty initiatives in the 1990s
That the following #discoveries draw from more than one region, made the short collection below very interesting. Without further ado:
Two books on Asia
The Future is Asian is the second book I read by Parag Khanna. As with Connectography, each page is packed with interesting facts and statistics around the future of Asian countries which, in the book's definition, extend from North Africa to Japan.
The history chapters are enlightening and recap the region's contribution to the world before the 21st century and establish what to expect in the field of infrastructure, trade and more in the years to come.
The Great Tech Revolution is a book that zooms in on China's innovations and advancements; from FinTech and E-commerce to GreenTech and quantum technology. Christina Boutrup authored it after living several years in China and working as a journalist – something that adds additional insight and first hand info to the developments covered.
ICT female to male worker ratio in the EU
A brilliant and empowering fact to read: of the 72.9 million people working in science and technology in the EU in 2020, 51.3% are women. In Lithuania and Latvia, the number goes up to 63.7% and 62.9% respectively.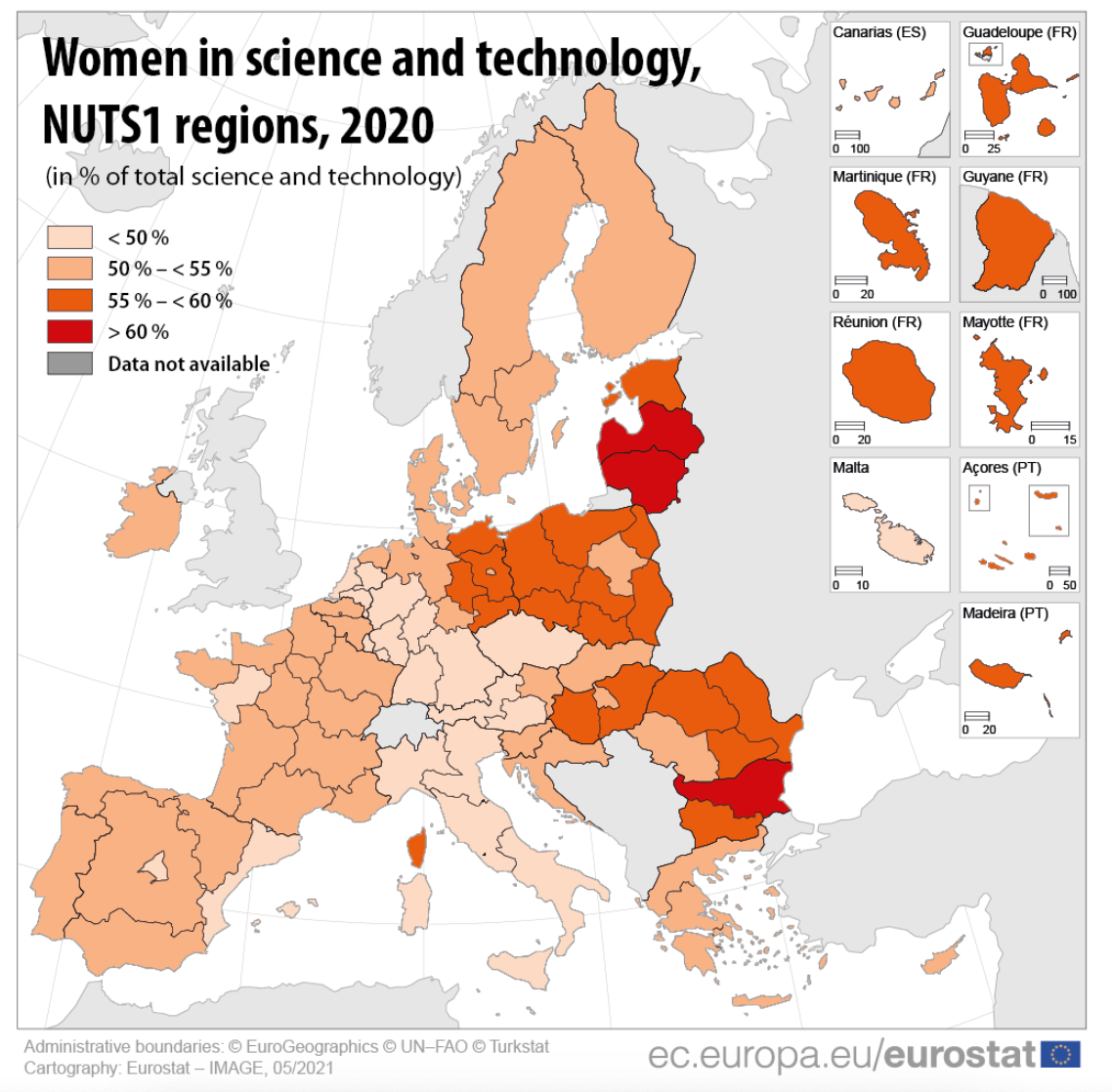 The numbers include scientists, engineers, health professionals and those working in the information and communications technology sector. Last but not least, the number of female doctorate students has also grown faster than male students.
Digital sovereignty initiatives in the 1990s
With the addition of the Research and Development in Advanced Communications in Europe, European Telecommunications Standards Institute and TELEMATICS2 which was set up under Maastricht Treaty's Fourth Framework R&D Programme, the historical timeline of digital sovereignty initiatives in the EU now runs "uninterrupted" from the 1960's to today.
Although the post started a little over four months ago, it is a living one that is constantly updated. The main observation, from the projects that took place at that time (either started in or operated throughout the 90s), is that they addressed the challenges that had happened in the previous decades from hardware and software fragmentation.
This incongruence was among the reasons that an EU wide "internet" was not realised, despite the many attempts by grassroots movements, industries and research institutions. As such, the 90s was about ICT standardisation.
💡 Feedback and/or criticism is very much appreciated! Please tweet or DM it @ShiftPrintBlog or forward this piece to someone who you think might find it interesting.